Mark Morello - President
Email: mailto: mmorello@infinityh2o.com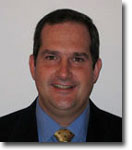 Mark was born into a plumbing family. As a fourth generation Master Plumber, he began his training with his father in the family business. Mark earned his journeyman license in 1985 and his masters in 1988. By 1989 he was running a service business in the Boston Area.

Mark was driven by quality and professionalism and at one point his service technicians even wore red ties as a sign of the difference between the professional contractors and all the rest of the stereotypical plumbers. He was passionate about his work and that passion led his companies to be listed as one of the top ten in the nation for quality by a leading pier group of nationwide companies.

Mark, always looking for a new challenge, found himself in Florida after the sale of the two companies he ran in the Boston Area. He found a struggling plumbing firm in the Orlando Market and saw an opportunity to again create a first class firm using the methods he had mastered back in Boston. After five years of working with that company Mark had again succeeded in turning that firm around. The company was profitable and the Service technicians had been trained on the latest methods and technologies and were the leaders in the market. They also had character and morals that are so desperately needed in the industry.

Mark was contacted by a water conservation firm and seeing that his latest project was completed he decided to make the move into that industry.

Water and energy conservation had always been one of the things that Mark had sold to his clients in the residential and commercial market. From the first low consumption water closets to high efficiency boilers for heat and instantaneous hot water heaters. Mark had always been ahead of the curve in bringing these technologies to the market. So when he was approached by a leading water conservation contractor he saw the potential for another success in his ever expanding career.

Mark worked for almost two years with that firm bringing his technical knowledge and licensing capabilities to that new company and assisted in training crews as well as completing audits and creating new Energy Saving Measures to expand that firm's ability to satisfy the customer base.

Mark had the opportunity to start a new company and bring the passion to that firm that you can only have as an owner. After researching the market and asking countless questions to the ESCOs, Mark saw the need to again bring top level, highly trained and certified installers to this growing market. Mark has always believed that you can not fault the person as much as the process for failure. This belief in the Demming Management Method is what has made his past companies so successful.

Mark saw the absence of a highly trained professional Water management firm, therefore, Infinity Water Management was born. Mark again has the processes and training methods to revolutionize this very new industry. With his passion for excellence he will create new opportunities for the ESCO market to add more energy saving measures to their complement. They will be able to sell these measures confidently to the end user knowing that the highest level of professionals will be there to install them as well as have a long-term relationship with the customer for replacement parts and service.

Mark is a licensed plumbing contractor in many states and is always working on adding to his list of certifications. Currently there is no nationwide license for plumbers so Mark is kept busy with all the different state codes he needs to stay informed of.

Mark is a member of the PHCC (Plumbing, Heating Cooling Contractors) and is a past president of The Malden Rotary Club. He is also a past member of the PHCC of Massachusetts Board of Directors and was a member of their contractor education committee. Mark also is a former U.S. Navy "Seabee" where he was awarded the 1st Naval Construction Brigade's Seabee of the Year award and has received many other awards and medals.